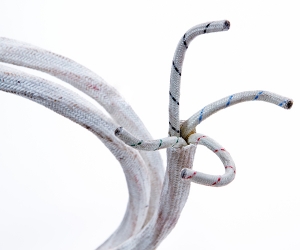 Product Description:
Sanewcable wires and cables are made up of nickel plated copper conductors with a resisting barrier tape of Mica. This is insensitive to heat and will not propagate fire. The single wire or multi-core cable is then surrounded by a braided glass fiber which is impregnated with either our standard or halogen free jacket. Both jacketing are highly temperature stable and protect against chemicals and liquids.
Approvals : CE , UL and RoHS
Application :
Sanewcable flame retardant wires and cables are successfully used in many applications in foundries and steel-mills, glass production, the chemical industry and in the military field. Sanewcable product is also used in areas where in the event of fire, all types of vital equipment need to remain operational. The excellent fire performance of the cable allows extra time for equipment to be saved or shut down thus limiting unnecessary damage.