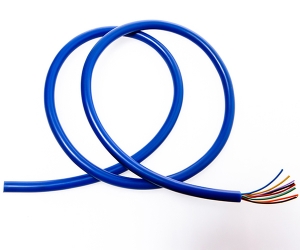 Product Description:
Polyvinyl Chloride(PVC) is widely specified as an insulation and sheathing material for electrical cables, due to its excellent insulation properties, durability, value for money, and long lifespan.
Sanewcable's range of top quality PVC Cables are extremely versatile, and cater to a variety of requirements. Our PVC cable range includes a diverse array of cables from PVC insulated Tri-rated, and for panel wiring, to PVC insulated and sheathed Cables for general light duty domestic wiring. Other PVC Cables include for DC power supplies, and Elevator/Flatform cable for use in conveyor and hoist equipment.
Other members of the PVC Cables group are for electrical apparatus and appliances, and low temperature ambient, which can remain flexible in temperatures as low as -20ºC.
Approvals : CE , UL and RoHS